Welcome!
Welcome to the official, The Fashionistas Wiki, a place with information, or other things related to the 2015 cancelled Disney Channel project, ''The Fashionistas! Please feel free and edit anywhere!
About the Show!
The Fashionistas is a Barbie-like sitcom, focusing on four teenagers who are aspiring fashion designers, who open their own shop called ''The Fashionistas'', where they design their own clothes and make dreams come true. Of course, like many other shows, problems stand in the way, such as the Juke! Girl Meets World's Peyton Meyer stars as Derek, a outcast, desperate to shine in the fashion industry, and High School Musical's Zac Efron, stars as the horrible, Juke, the Fashionistas main enemy, whom wets his pants more times than he can count!
New Here?
If you are new here, press that
SIGN UP
button, and make your new account!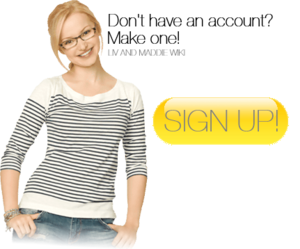 Rules
Please do not swear on this wiki; You'll be blocked otherwise!
Don't write fanfiction or vandalize on this wiki! Another wiki of this; The Fashionistas Fanon Wiki will be released soon!
Do not delete pages without Admins or Founders permission.
Every page must be related to The Fashionistas. If not, then it'll be deleted.
No Spam - AT ALL!
No inappropriate articles, or pictures.
DO NOT create spoiler pages!
Did you Know?
.... That The Fashionistas was picked up on January 9, 2015, the exact same day of the Season 4 premiere of, JESSIE.
... The Show's open call was from February 1, 2015 and ended March 2nd, 2015.
.... That Peyton Meyer from Girl Meets World and Zac Efron from the High School Musical Franchise, were cast on April 19, 2015.
... That Zac declined his involvement in the Disney Channel show, but in a twitter update, confirmed his involvement.
.... That this show was Zac's first major come back appearance on the Disney Channel.
... That Ashley Tisdale and Miley Cyrus were announced to be in the show, but both declined involvement.
.... That Raven-Symone guest-starred in a special crossover episode of the series.
.....That the first series was commissioned on January 10, 2015 with an order of 26 episodes.
..... That the show was renewed for a second and third series on December 21, 2015.
.... That Fashionistas was cancelled after three seasons, after Zac Efron parted ways with Disney, to focus on bigger and better roles. He even added a tweet saying ''Goodbye Disney, Hello new roles!''.
... That the show has had a crossover with Liv & Maddie, KC Undercover and That's So Raven.
.... That the shows writer also created another show on the Disney Channel, called, A.N.T Farm, which aired on the channel from 2011-2014.
... That a spin-off of The Fashionistas was comissioned by Disney on July 27, 2016 but was not picked up and later cancelled.
.... That a Doll line of the show was to be made by Mattel in 2017.
.... That Hilary Duff was attached to the project in December 2014, and was promoted to be the producer of the series, as well as being cast as one of the main characters of the show. However, she withdrawn from it on January 1, 2015, stating on Twitter, ''To much to take on; left Disney already''.
... That Mattel icon doll, Barbie has made a appearance, and was mentioned in the show multiple of times.

Other Disney Channel Wikis!
Community content is available under
CC-BY-SA
unless otherwise noted.